Crossing Tech Terrain:
Raphaël Maire's Journey Through Arcentis, dbi services and UDITIS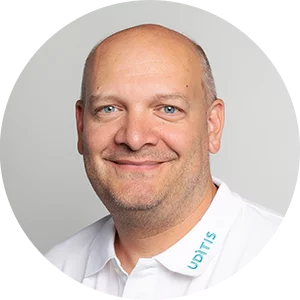 Raphaël Maire, straddling the roles of Sales Engineer and Systems Consultant at UDITIS, crafts future-ready server architectures tailored to customer needs. His career journey, which includes witnessing the impressive growth of dbi services, underscores the balance between human interaction and technical acumen. When not solving tech problems, he turns to family, sports, and social gatherings for fun. Intrigued by Roger Federer's prowess beyond sports, he draws inspiration for strategic thinking.
Can you generally explain your role, your missions and choose 3 words that describe them?
I've been working at UDITIS for a year now in two roles: Sales Engineer & Systems Consultant.
My role is to design and implement server architectures for clients. I've also worked for Arcentis and dbi services.
My work involves direct contact with customers and a vision of the future, anticipating their needs and turning them into reality without over-designing solutions. I'm also responsible for understanding the problems encountered.

What do you prefer in your work?
What I enjoy most about my job is the contact with customers and the thought that goes into solving problems. I also like the preparation phase upstream of projects, as well as the support we get to resolve them. I also enjoy the sharing with colleagues, which is often very rewarding.


If you had to give advice to new hires, what would it be?
UDITIS and dbi services have many points in common. If I had to give one piece of advice to new recruits, I'd tell them to make their mark, not to hesitate to ask questions and to get closer to their colleagues so that they can integrate into the way the company works. The technical side of the job is developing, but the human side is just as important and allows you to enjoy your work.
"Make your mark, ask questions, connect with colleagues,
and embrace both technical and human aspects of the job."
What has stood out most in your career so far in terms of the different companies you've worked for?
What struck me most was the growth of the company on the dbi side. It has gone from a small company, where I was the 27th employee at the time, to a company with over 100 employees. It still manages to organize events for employees and their families. It's great to be able to keep these things going.
If you could put yourself in a colleague's shoes for a day, who would it be?
If I could slip into the shoes of a colleague for a day, it would be a job that I have absolutely no contact within my job. Why not HR? That would give me a better understanding of the issues involved in this job.


Could you tell us few words about your passions?
My passions are not related to IT. I enjoy spending time with my family, playing tennis and volleyball, going on excursions and, of course, having an aperitif with my family and friends.


If you had to choose a mentor, who would it be?
Should I find myself seeking a mentor, Roger Federer would undoubtedly be my choice. Beyond his remarkable sporting achievements, it's his mindset and mental strength that I deeply admire. Federer's transition into the business sphere is equally impressive, notably his collaboration with the sports footwear brand, 'On'. Leveraging his marketing and management expertise, Federer has contributed to the brand's global development with his own line of sports shoes. It's this ability to excel across fields that truly inspires me.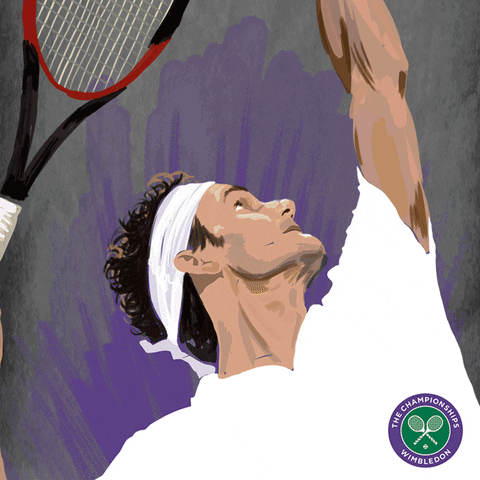 What do you think about Sequotech?
I think Sequotech has an attractive ambition to bring companies together. I think it's important to continue with this vision, while not neglecting the human aspect to the benefit of the financial aspects.